Wilmer Hall and Spring Hill College's Albert S. Foley, SJ Community Service Center are excited to announce the launch of the Max Miller Education Program in January 2018.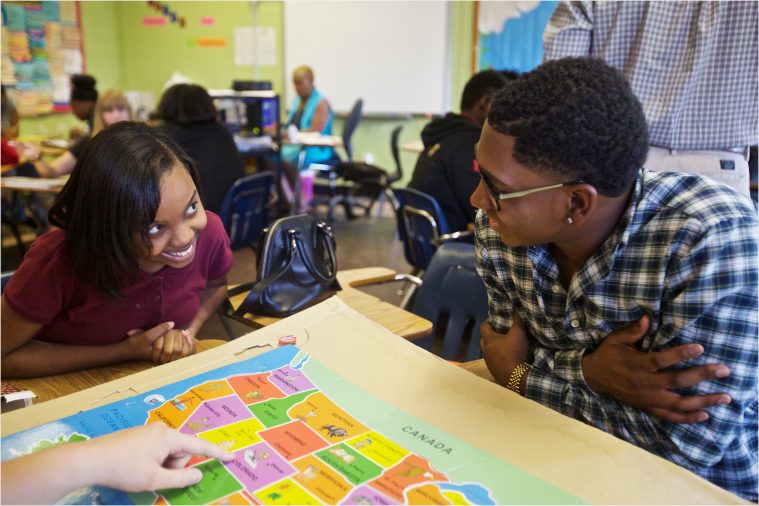 The program will provide educational support for over 100 Mobile County middle school students at Chastang-Fournier K-8 School, Parker Pillans Middle School and the Mobile County Training School. The Max Miller Education Program will bring Wilmer Hall's successful Education4Life program model to the tutoring program at these schools. Tutoring in all subjects will be provided by Spring Hill College students under the direction of Jacqui Virgil, EdD, who is also the director of Wilmer Hall's Hamilton Education Program at Williamson Prep Middle School.
"We're really excited to partner with Spring Hill College to take our education program model into three more area middle schools. I am hopeful that growing our programs will allow us to help even more young people live up to their fullest potential in school and in life. We're very fortunate to have Jacqui lead the effort," noted Wilmer Hall Executive Director Pratt Paterson.
Wilmer Hall's Education4Life program has a 100% graduation rate in the 10 years since its inception. The program engages students, tutors, schools, teachers and parents to ensure that the children in our community have the tools they need to achieve academic and life success. Wilmer Hall currently serves 65 - 70 children and young adults in five programs, three of which are residential (Residential, Transitional Living, Transitional Family). With the addition of the Max Miller Education Program, the historic institution will be serving roughly 170 students in six programs at any given time.
Founded in 1830, Spring Hill College is the oldest Catholic college in the Southeast and the third-oldest Jesuit college in the United States. Spring Hill combines the Jesuit tradition of excellence in education and a commitment to caring for the whole person – mind, body and spirit – with innovative educational experiences. The Foley Community Service Center coordinates weekly community service of over 500 Spring Hill College students each year through 50 non-profit partners in the Mobile community.