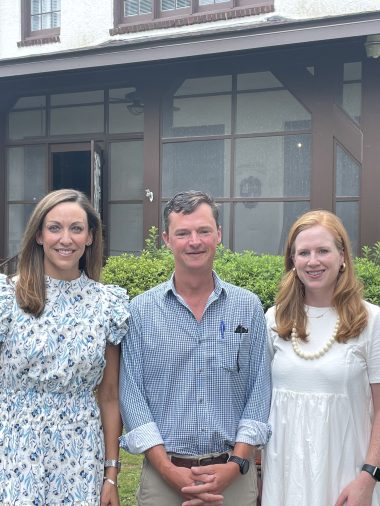 Many thanks to Mae Dennis, who has served as our Director of Development for the last five years. In her tenure, she has furthered our mission of helping underserved young people in our community through residential and educational programs, as well as increased our fundraising and communications efforts in the community. We wish her the best as she and her family embark on a new adventure in Texas.
We are also very excited to introduce Mindy Inge as our new Director of Development. Mindy was most recently at St. Paul's Episcopal Church, where she taught in the Early Education Center. Prior to that, she was the Event Coordinator for The American Equity Underwriters. Mindy has also recently served two terms on the Wilmer Hall board of trustees, where she has chaired fundraisers, raised important funds, and helped us further our 158 year old mission. She is a member of St. Paul's Episcopal Church. She is married to David, and they have two sons, Gordon and Owens.
Thank you Mae, and welcome, Mindy!